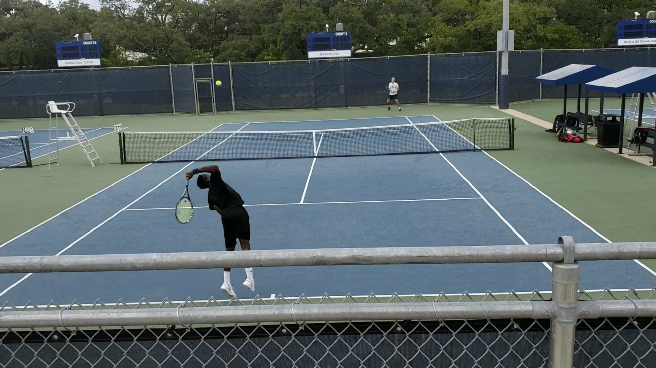 STORY
Since the early 90's Jesse has passionately pursued his calling to serve others through sports performance, health and fitness, representation, and business-marketing development. Through the years Jesse has coached, and represented, partnered with some of the biggest athlete names and brands on the planet - such as, Vince Young (NFL), NFLRPA Houston, Henry Akinwande (Heavyweight Boxer), Robert Horry Sports Rehab (partnership), Reebok (endorsement), NetSpend (endorsement), Lotto (sponsorship), Beverly Hills Polo (talent/spokesperson sponsorship), Smoothie King (partnership/sponsorship) and many others. Throughout the years of secular success, Jesse was inspired to serve others by speaking and hosting empowering ministry gatherings. He's been a speaker at schools, organizations and churches (such as Lakewood Church - under pastor Joel Osteen where he volunteers).
Jesse Cooper made history as one of the first African-American to have the tournament rights to professional sanctioned men's ITF/USA professional events. Adding to this, he has coached and trained tennis players who have ranked amongst the best ATP (Alexander Waske ranking high 89 & Justin Bower ranking high 180), WTA (Erica Adams ranking high 215), and NCAA players.
After many successful relationships and experiences, prayer and many inquiries from players worldwide, Jesse has decided to leverage his knowledge, signature-methods, skills, relationships and gifts to develop professional tennis players. Jesse Cooper is committed to the extensive nurturing process it takes to guide players and people through their personal journey along the road to success.
PROFILE
PERSONAL & PROFESSIONAL SUMMARY
Jesse Cooper is a renowned marketeer, coach, and producer to some of the world's leading athletes, entertainers, brands and business professionals. Jesse has attended Houston based, Lutheran High South & Texas Southern University. Today, Jesse develops and markets professional tennis players. He's a huge advocate for personal and performance development of business professionals. Jesse also hosts monthly gatherings to mentor and minister to young adults & highly driven people.

As an AGENT
He's served as strategic play maker, negotiator, publicist and agent to some of the biggest names in sports, entertainment and media world. Have you ever watched the 60 Minutes interview Scott Pelley had with former NFL star Vince Young?

As a TENNIS COACH / PROMOTER
He has developed and or shaped the careers of some of the hottest tennis talent worldwide from ATP Tour (top 100), WTA Tour (top 300), NCAA and promoted/directed professional tournaments with the ATP/ITF. Jesse is also a member of AAU as an approved coach. Have you heard about Jesse's mentoring program sessions he's arranged for his pro development players with ATP Tour players such as Jo-Wilfried Tsonga (ranked top 10 ATP) and others?
As a PRODUCER
Jesse has created some seriously amazing national commercials and personality campaigns for some big-time NBA/NFL pro athletes and [NCAA] coaches. Have you seen some of Jesse's commercials with Carmelo Anthony (NBA star) and others?

As a PERSONALITY & SPEAKER
Jesse has hosted some amazing moments in... Interviewing legendary talent, capturing awesome experiences and delivering empowering messages. Have you ever attended a gathering or speaking engagement with Jesse?